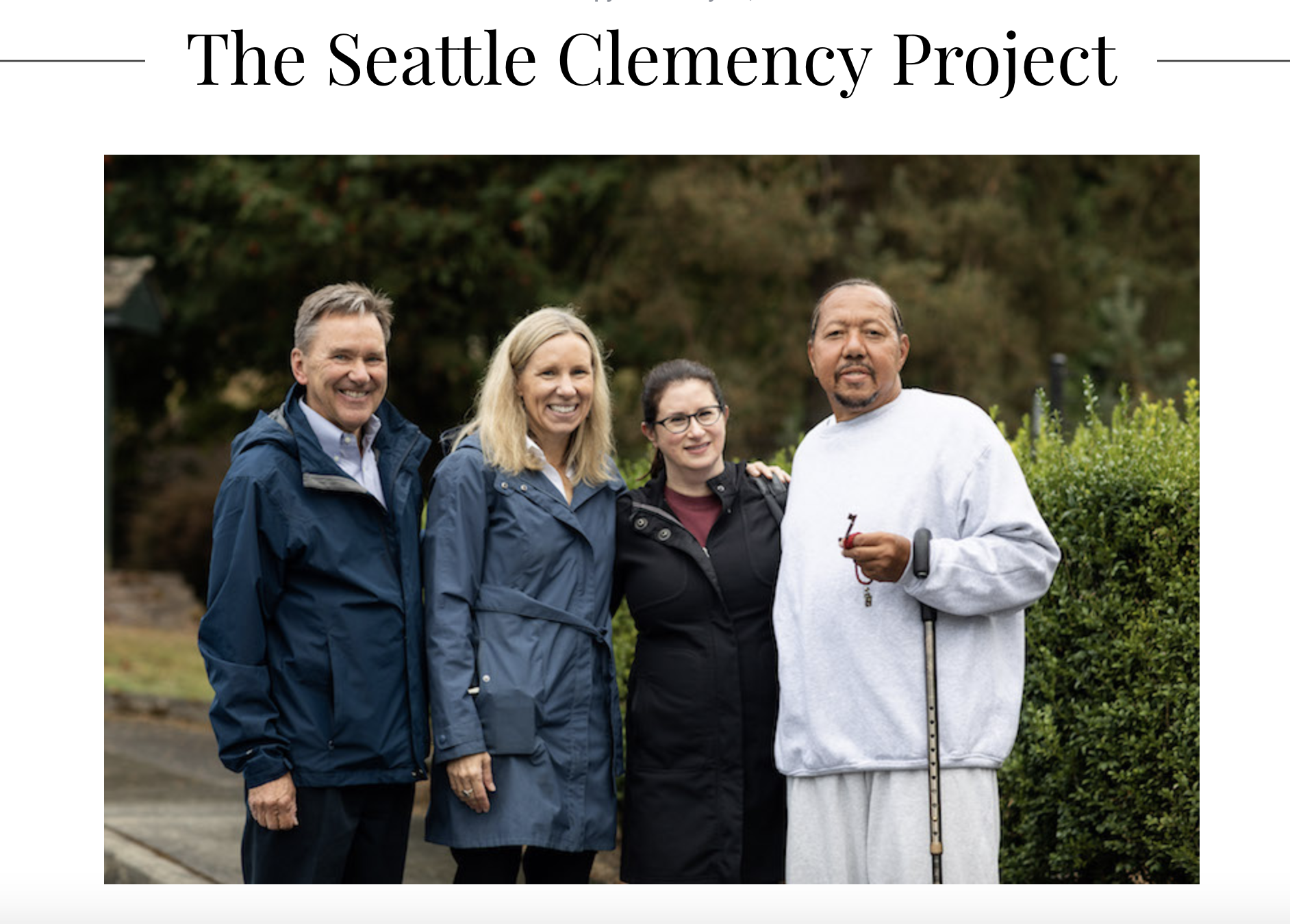 This is a story of one of our favorite clients, Gary Thomas, who was granted clemency and released from prison in 2017. Pictured is another client, Dwight Griffin, standing next to his pro-bono lawyer, Jennifer Horowitz, on the day he was released in 2018.
The Seattle Clemency Project matched Roeuth An with volunteer lawyers at Foster Pepper. They helped him receive a pardon and avoid deportation.
Students in University of Washington's Law, Society, and Justice program volunteer with the Seattle Clemency Project
Prenters Broughton has served 19 years of a life sentence under Washington's "three strike" law. In March 2019, he received a unanimous vote in favor of commutation from the Clemency and Pardons Board.